Asus Laptop Repair Services In Singapore
Asus is rising in popularity and has become a buzz due to their amazing laptops that have recently been introduced to the market. People love the features and technology behind these computers and are gladly investing in getting them. The laptops are, however, susceptible and prone to damages when mishandled. Fortunately, you can always seek help from a reliable Asus laptop repair service provider.
If you have a damaged Asus laptop in Singapore and looking for a repair shop near you, you have come to the right place. This article will guide you on the common Asus laptop damages, finding a laptop repair shop and the estimated cost of repair.
Visited this shop as there are lots of good feedbacks. Uncle is very nice and professional. After diagnosing my avita laptop, turns out it's a small issue and he didn't charge me. Tried to offer him that I will pay but he insist it's okay. He even explain how I can change the battery myself and gave me a small tool for it. Definitely will visit him if I have laptop that needs fixing.
Boss is so friendly and knowing well. Thank you
great service, helped me a lot with my battery and offered useful advice! highly recommend.
Just collected my ROG laptop today for repair due to LCD faulty. Price very affordable. Before repair Mr William will check first and inform you the quotation first and get your permission, before proceed the repair. Explained in details on the faulty issue and attentive and care about customer. Will certainly recommend my friends!! =)
Wonderful and professional service from William. The man put passion in his business.
Joanna Szwaja-Jacuta
2022-03-30
I highly recommend the services of Doctor Laptop. Such friendly and professional staff!!
Very friendly and knowledgeable. Will recommend! Good to call first before making a trip down!
Uncle William is very sincere and honest business man, will definitely visit and recommend him again!
Common Asus Laptop Problems And Repairs
Liquid/ Water Damage Repair
Accidentally spilling water or liquid on your Asus laptop will result in motherboard damages and could result in laptop failure. Letting a professional check and repair the laptop is the best way to restore it and avoid further problems.
Asus Laptop Keyboard Repair
Is your laptop missing some keys? Or maybe some buttons are popping off, and the keys do not work anymore. It might be the right time to repair or replace the keyboard. A laptop keyboard plays a vital role, and without it, the whole computer is as good as dead.
Asus DC Jack Repair
If you realize that your laptop's DC jack feels loose or the computer can only run with battery, then it needs a checkup. Most Asus DC jacks lack strong reinforcement and wear or loosen fast. Let a repairer restore the DC jack's functionality before things get out of hands.
Backlight Repair
Does your Asus laptop have a cracked screen or maybe you have notices flickering images? It could be that your computer boots up but later after a few minutes it fades to black. The problem is probably that its LCD monitor is missing lines of information, has a defective backlight or has scratched surfaces. Taking it to a professional is the only way to find out the exact problem.
Overheating
If you have noticed that your laptop is heating than usual, it could be a problem with the fan. The fan might be blocked, thus making it hard for the computer to operate efficiently as it tries to overcome the block. Also, it could be as a result of cooling system failure. Have it checked and repaired immediately.
Asus Laptop Hardware Services
These include;
Screen damages repair

The laptop failing to turn on

Keyboard repair and replacement

Overheating

Dim or dark ASUS laptop LCD screen

Power supply repair

Memory upgrades

LED replacement

Motherboard repair
Virus removal

Data and file backup services

Drivers installation
How Much Does It Cost To Repair An Asus Laptop?
The price varies based on the damage, its severity, and the repair shop you go to. Ideally, the cost of repairing an Asus laptop screen should not cost you more than $300, and screen repair is among the most expensive repair services.
Asus Laptop Repair Shops In Singapore
If you are looking for an Asus laptop repair shop, you have come to the right place as LaptopDoctor.com.sg is one of the top services providers here in Singapore.
Look for the most reliable laptop repair store near you and have it fixed before things get out of hands.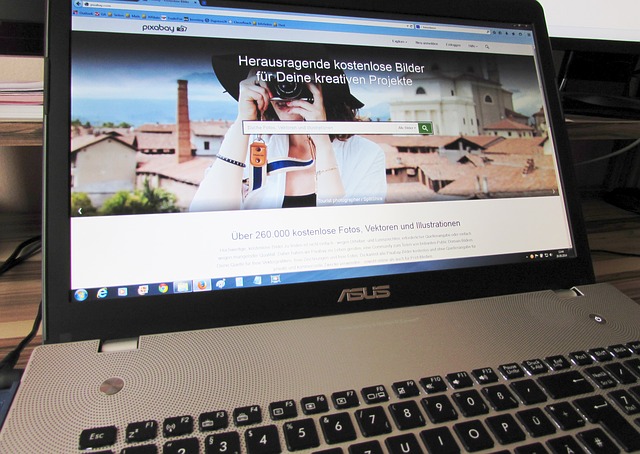 All product and company names are trademarks™ or registered® trademarks of their respective holders. Use of them does not imply any affiliation with or endorsement by them.
Apple, Mac, MaBook, MacBook Pro, MacBook Air, iMac, Mac Mini, Mac Pro, iPod, iPod touch, iPad and iPhone are registered trademarks of Apple Inc., registered in the U.S. and other countries.