Asus Laptop Repair Services In Singapore
Asus is rising in popularity and has become a buzz due to their amazing laptops that have recently been introduced to the market. People love the features and technology behind these computers and are gladly investing in getting them. The laptops are, however, susceptible and prone to damages when mishandled. Fortunately, you can always seek help from a reliable Asus laptop repair service provider.
If you have a damaged Asus laptop in Singapore and looking for a repair shop near you, you have come to the right place. This article will guide you on the common Asus laptop damages, finding a laptop repair shop and the estimated cost of repair.
Highly professional and friendly . I highly recommend you to repair your tech here 👍
Visited the shop for the replacement of my ASUS laptop LCD. It was replaced in 4-5hrs and collected on the same day. Provided me with very good advice on the LCD issue and prevention tips. His service is excellent and price is very reasonable and I would highly recommend this shop.
Brought in my macbook pro for him to take a look, there were lines appearing on the top and bottom of screen. Other vendors quoted much higher prices to replace the LCD. He told me actually these lines don't affect the laptop and it was fine to keep using if they don't bother me. The price of LCD just went up recently so he said maybe wait a few months to see it it goes down. so honest and no pushy sales tactics, will definitely go back to him if I decide to replace the lcd screen.
老板人很好,若手提电脑有问题推荐你去找他! 不小心打翻咖啡,电脑有被咖啡淋到!过后手提电脑就无法启动,还好找到像老板,告知不要继续插电运作,拿去检查! 老板帮我打开电脑检查,还帮我用清洗剂洗了,检查母板没问题。细心检查其他部位后,还好电脑可以启动,没大问题。又帮我安装好。也没收半毛钱!真的感谢老板的细心检查!
Excellent service! Uncle William is so knowledgeable and gives excellent advice. i went to him with my computer not being able to boot up and his recommendations and work on replacement of hard drive were excellent!
Uncle William is very professional and attention to detail, I brought my MacBook Pro in this morning and thought it was dead and going to cost a lot to repair. Uncle William checked thoroughly and managed to revive it and save me a lot of money. Kudos to his skills and also taught me some knowledge about maintenance of my MacBook. Highly recommended for his service.
Mr. William was very friendly, honest and skilled. Pricing was reaonable and he tries to help customer save money as much as possible.
Super service. Very professional
Felt the fees are reasonable and the uncle seems to be honest and nice. I came back again after 4 months because my laptop's hinge is breaking again. The uncle was really nice to not charge any fees despite me wanting to pay. He even ordered a spare part in advance in the event it breaks again. Overall, 5/5 service and will come back to him if there is any laptop issues!
Very friendly boss. Honest and very knowledgeable man. Upright and straight forward advice.
Common Asus Laptop Problems And Repairs
Liquid/ Water Damage Repair
Accidentally spilling water or liquid on your Asus laptop will result in motherboard damages and could result in laptop failure. Letting a professional check and repair the laptop is the best way to restore it and avoid further problems.
Asus Laptop Keyboard Repair
Is your laptop missing some keys? Or maybe some buttons are popping off, and the keys do not work anymore. It might be the right time to repair or replace the keyboard. A laptop keyboard plays a vital role, and without it, the whole computer is as good as dead.
Asus DC Jack Repair
If you realize that your laptop's DC jack feels loose or the computer can only run with battery, then it needs a checkup. Most Asus DC jacks lack strong reinforcement and wear or loosen fast. Let a repairer restore the DC jack's functionality before things get out of hands.
Backlight Repair
Does your Asus laptop have a cracked screen or maybe you have notices flickering images? It could be that your computer boots up but later after a few minutes it fades to black. The problem is probably that its LCD monitor is missing lines of information, has a defective backlight or has scratched surfaces. Taking it to a professional is the only way to find out the exact problem.
Overheating
If you have noticed that your laptop is heating than usual, it could be a problem with the fan. The fan might be blocked, thus making it hard for the computer to operate efficiently as it tries to overcome the block. Also, it could be as a result of cooling system failure. Have it checked and repaired immediately.
Asus Laptop Hardware Services
These include;
Screen damages repair

The laptop failing to turn on

Keyboard repair and replacement

Overheating

Dim or dark ASUS laptop LCD screen

Power supply repair

Memory upgrades

LED replacement

Motherboard repair
Virus removal

Data and file backup services

Drivers installation
How Much Does It Cost To Repair An Asus Laptop?
The price varies based on the damage, its severity, and the repair shop you go to. Ideally, the cost of repairing an Asus laptop screen should not cost you more than $300, and screen repair is among the most expensive repair services.
Asus Laptop Repair Shops In Singapore
If you are looking for an Asus laptop repair shop, you have come to the right place as LaptopDoctor.com.sg is one of the top services providers here in Singapore.
Look for the most reliable laptop repair store near you and have it fixed before things get out of hands.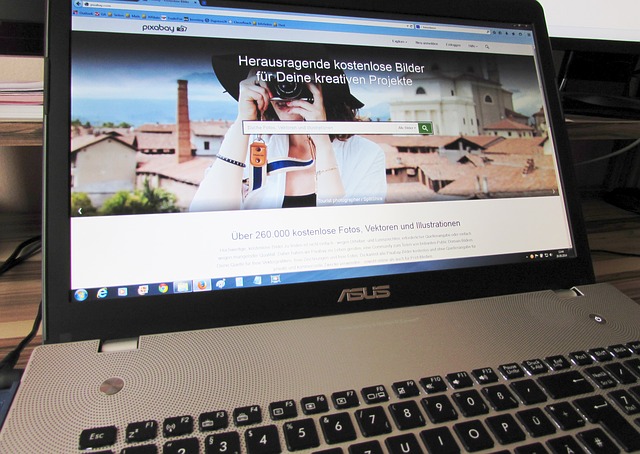 All product and company names are trademarks™ or registered® trademarks of their respective holders. Use of them does not imply any affiliation with or endorsement by them.
Apple, Mac, MaBook, MacBook Pro, MacBook Air, iMac, Mac Mini, Mac Pro, iPod, iPod touch, iPad and iPhone are registered trademarks of Apple Inc., registered in the U.S. and other countries.