Xiaomi Laptop Repair Services In Singapore
Picture two bicycle racers, Tom and Harry. They both have the same make and model of bicycles. Tom gets his ride serviced every now and then but Harry does not. They have been racing for about three years now without changing bicycles. After a period of time, whose bicycle do you think would be running more efficiently? Your guess is as good as mine. Likewise, two people owning the same laptop model and make would have different machine performances if only one of them gets theirs regularly checked and your best bet would be the serviced one. LaptopDoctor.com.sg would be the recommended laptop service centre for your Xiaomi laptop repair needs.
Felt the fees are reasonable and the uncle seems to be honest and nice.
I am still waiting for my quote yet I already knew this shop is honest and why they are getting good reviews. I have goggle and eliminate out what repair likely needed for my system. Very honest reply and not trying to profit by telling me what other parts I may need to replace which is not require. Highly recommended!!!
Kee Yong Tiong
2020-10-29
William K is very professional, and all-round nice person. I would recommend his professional opinion and skills 200%.
Changed the keyboard in just over an hour and it works as new. Fantastic!
William was very professional with his advise and knew immediately what the issues were with my laptop. He was also very honest with my requirements and didn't try to push a higher end/higher priced product. Laptop was fixed extremely promptly as well! 10/10 would recommend
Arya Satya Naratama
2020-10-11
Very fast quality service. Responsive and willing to advise.
Thank you William for saving my macbook air! Professional, responsive, helpful, great quality and value! 🙂 Highly recommended
I am very glad that I brought my Mac Air to William. He was able to tell me on the spot what was wrong and had the parts to fix the Mac Air in less than 20min. An earlier shop wanted me to leave the unit for diagnostic and waiting period was two days. William did not even need 5 min to tell me what was wrong. Later I found out Laptop Doctor has been around for 20 over years ! I am so blessed to have clicked Laptop Doctor. It was the last piece of LCD in his store but William was prepared to lend me one laptop if necessary. Price was very good too. Rating: A ****
William is the most efficient and helpful and proficient laptop specialist that I have met. He helped me on the spot and recovered my data immediately. I would recommend him 100% to anyone. You will not be disappointed. I would give him A+++. Thanks again William.
Xiaomi is a relatively new laptop in the market compared to the traditional Dell and HP laptops. This, however, does not imply that they lack in sectors of quality and efficiency. Xiaomi laptops are at par with the rest of the popular makes if not superior, they are slim, sleek and user-friendly with features that are quite new to the market.
Some of the common makes in Singapore include:
Xiaomi MI Notebook Air 13

Xiaomi MI Gaming laptop

Xiaomi MI notebook pro

Xiaomi MI notebook pro GTX just to mention a few
Due to its nature, the common Xiaomi repairs include:
Damaged keyboard repair

Touch screen repair

LCD laptop repair

Motherboard repair

USB port repair

Water damage repair

Fan cleaning service
Software problems that can be addressed include:
Virus damage repair

Operating system installation

Program update

Activation of windows and so forth
RAM upgrading, Hard disk replacement, and Touch screen protector installation can also be done. In a nutshell, every Xiaomi laptop related issue can be resolved at our service center.
In Singapore, there are quite a number of repair shops and centers which are considered authentic and reliable. The top specialist to go to is none other than LaptopDoctor.com.sg.
Cost Of Xiaomi Laptop Repair
Quite contrary to the misconception, Xiaomi laptop spare parts are readily available in the service centers. They provide the product and if need be install it for you at an affordable labor price. Due to the uniqueness of the laptops, each hardware part has a specific duplicate to act as a spare which is quite different from the traditional laptops where one make's part can be used in another make.
Xiaomi service center also provides guidelines or tutorials on how to fix minor repair issues. The tools needed and steps to be followed are given clearly to avoid the hustle of traveling to get a small fix. These guidelines include; hinge fixing, mouse pad replacement, fan cleaning, program update, and anti-virus installation.

With great power, comes great responsibility. Xiaomi is a powerful machine and it is upon oneself to service it or make sure it gets a good service team for any repairs. It is important to note that some of the laptop issues are underlying and take quite some time to manifest themselves. It is advisable to always run diagnostics and once in a while take them up for servicing. Do not be like Harry, be like Tom!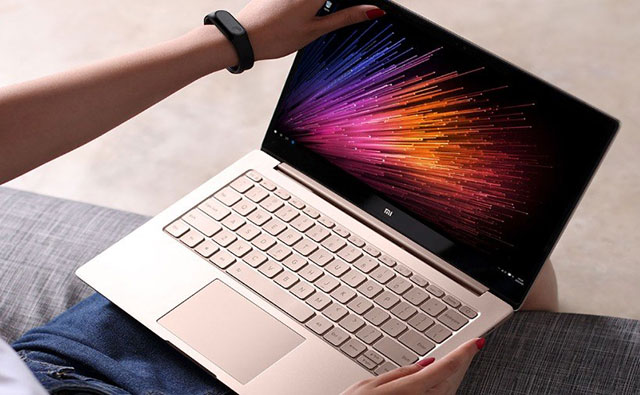 All product and company names are trademarks™ or registered® trademarks of their respective holders. Use of them does not imply any affiliation with or endorsement by them.
Apple, Mac, MaBook, MacBook Pro, MacBook Air, iMac, Mac Mini, Mac Pro, iPod, iPod touch, iPad and iPhone are registered trademarks of Apple Inc., registered in the U.S. and other countries.